How to change your pxe background
It is very easy to customize your FOG server to match / reflect your place of work or taste.
Software and config needed
FTP Software - [1] (I recommend that you use the .zip version of Filezilla so it is stand alone and portable)
TFTP password set / reset - [[2]]
You should be able to connect to your servers IP address (a.k.a. the fog server ip) and enter the default username + password. If you can not connect please verify that you have the correct username + password set on your fog server.
By default the correct user name and password are
Username - fog
Password - password
Steps for editing and modifying the PXE background
Connect to the ftp with your username and password and navigate to /tftpboot/fog directory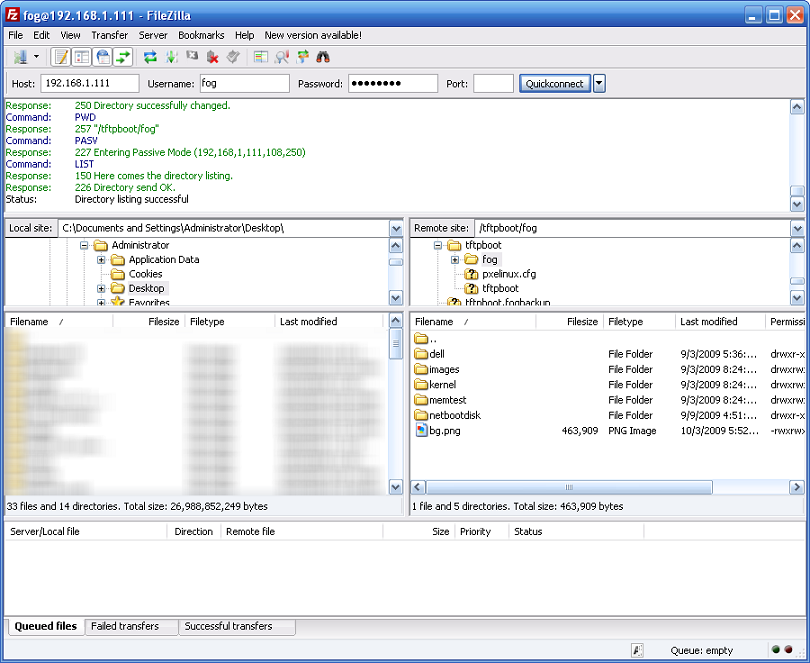 Download the bg.png file to your desktop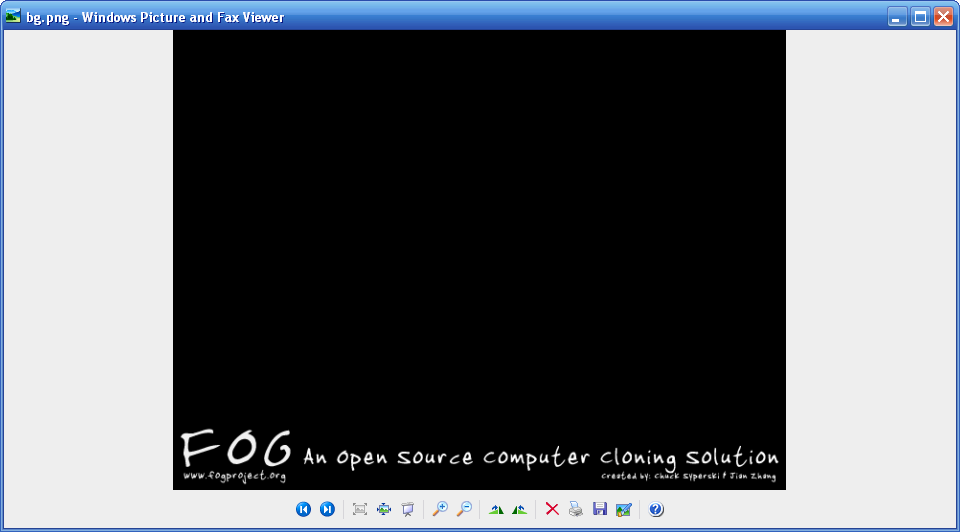 Modify the bg.png file the way you want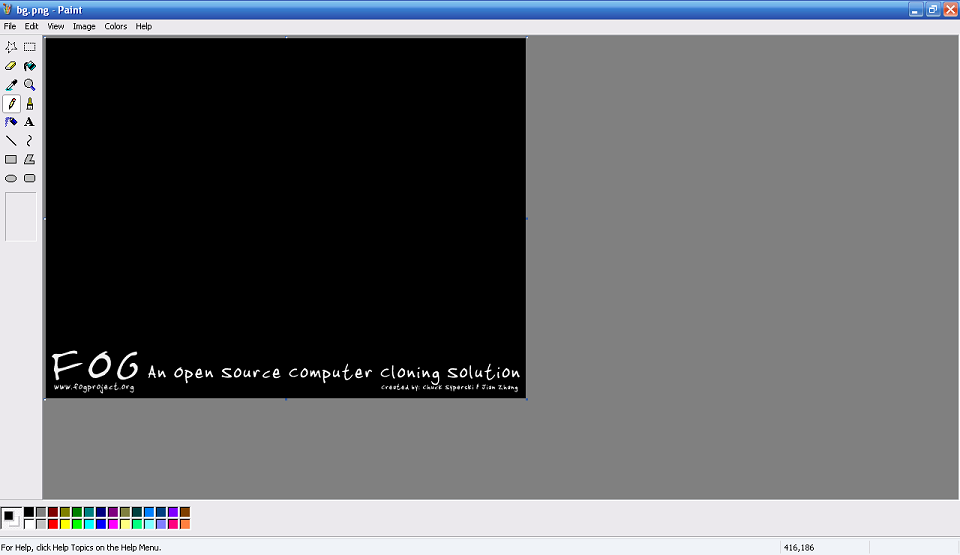 In this example I'm using mspaint to add TUX to the boot menu. However you can add / remove / modify it how ever you want as long as you stay within the 640x480 paramaters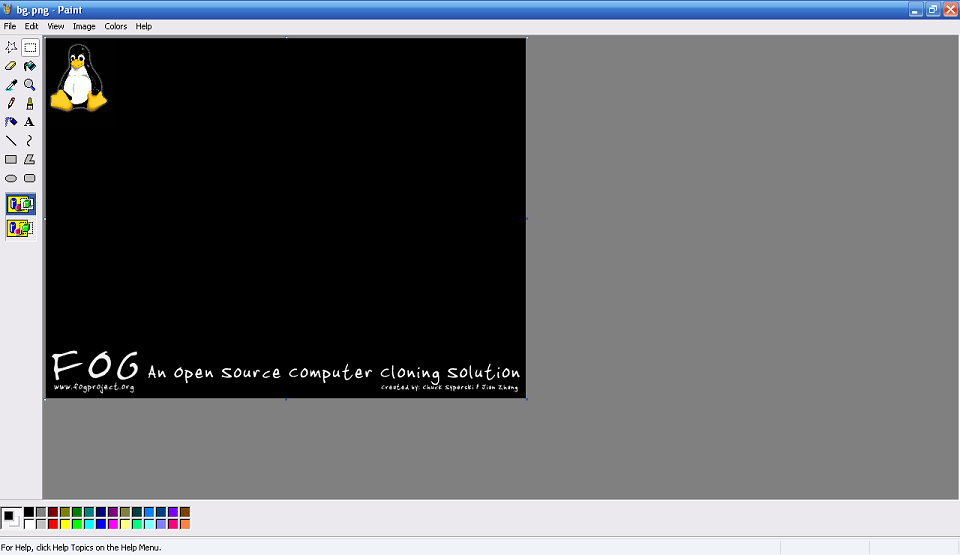 (please note that I am not trying to take credit away from Chuck Syperski or Jian Zhang. I am just trying to show you that it is possible to tweak the PXE boot menu so it can reflect your usage)
Upload the modified file to the same directory you downloaded it from /tftpboot/fog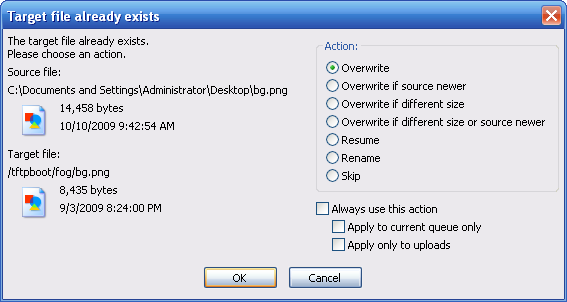 PXE boot a computer and test it out! =)
Below are some examples!