Installfogservice
This document will give you an overview of how to install the FOG service on Windows XP or Windows Vista. The FOG service can change the Windows hostname, reboot the computer when a task is created, etc.
The FOG service should be installed on an image before uploading the image.
The FOG service is located in the "FOG Service/bin" directory or if the FOG server is already installed it can be downloaded from:
http://[serverip]/fog/client/
Double-click on the setup.exe to start the installation wizard. At the end of the wizard you will need to enter the IP address or hostname of your FOG server.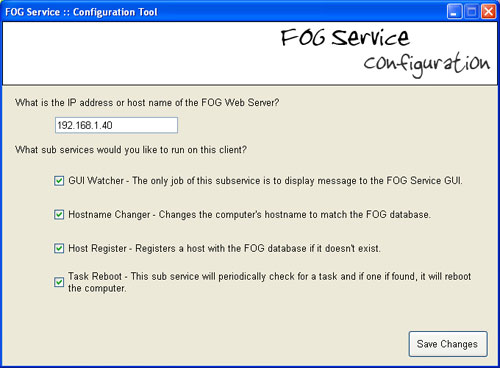 Then restart the computer, this is very important!